Replacing missing teeth with complete dentures has many benefits. Dentures can help restore your smile, chewing, speech and support facial muscles for a more youthful appearance.
At Dixon Dental Center we offer several denture options depending on your current condition and desires. There is a range of financial investment depending on the type of teeth and how the denture is made.
Schedule An Appointment Today!
To learn about dentures and partials in Idaho Falls, Idaho contact Dixon Dental Center to set up an appointment.
The following is brief explanation of the different type of dentures available at Dixon Dental Center
Temporary immediate denture – Immediate dentures are usually used following extraction of teeth. The denture is placed the day teeth are removed. After removal of the teeth, changes in the gums take place during healing which make it difficult to get a good fit with a conventional denture right away.   The temporary denture is replaced or relined in approximately four to six months. 
Conventional full dentures – Conventional dentures are custom made for each patient.  Since there are no teeth present, a try-in is possible to make sure the patient likes the appearance.  This denture is made with high quality materials therefore it is a more long-term treatment.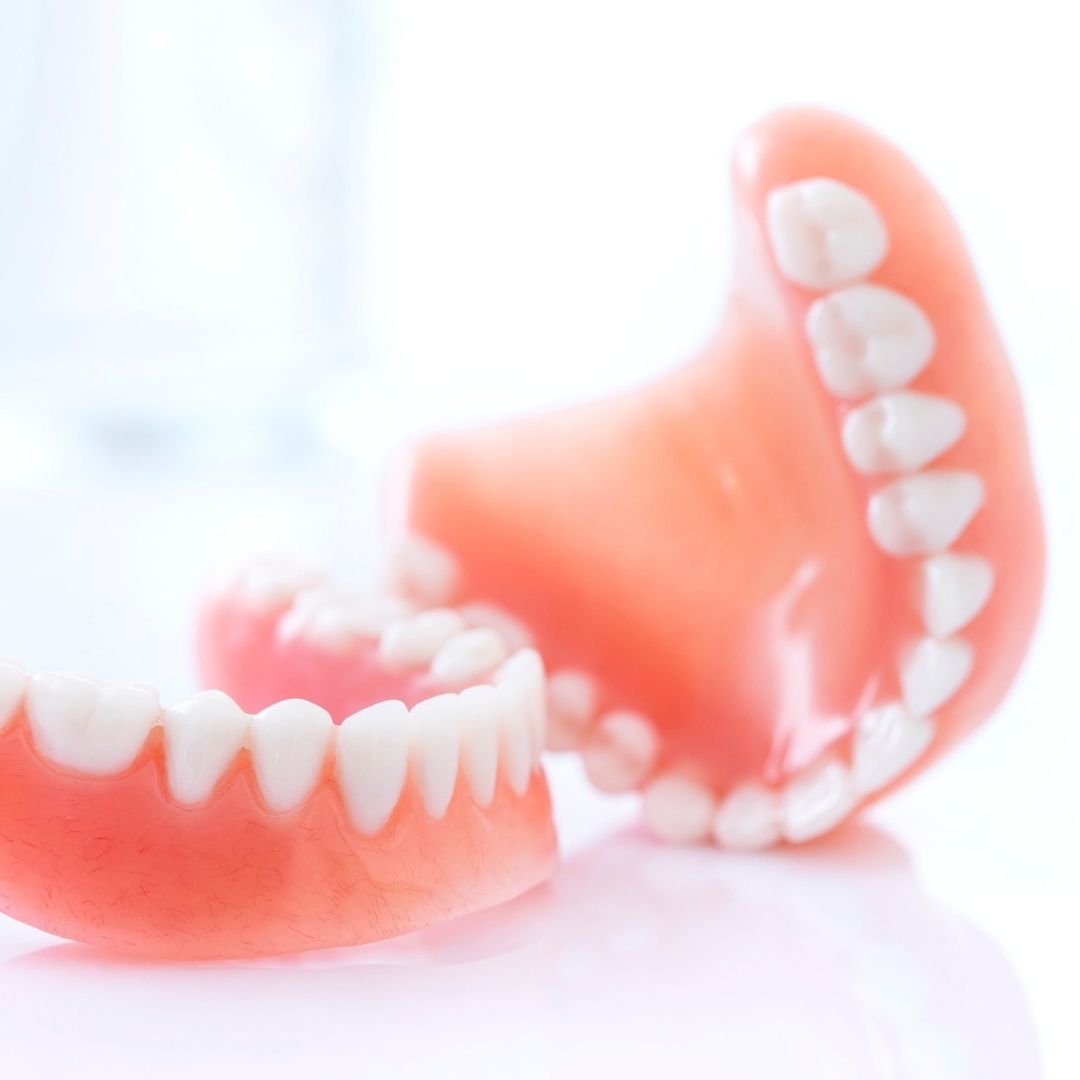 Implant Supported overdentures – Dental implants are placed in the jawbone.  Attachments are placed on the dental implants to hold the denture more secure.  It is highly recommended to place implants on the lower for a more secure fit of the denture.  This type of denture can be removed by the patient which makes it easier to clean.
Fixed full arch prosthesis – This is a full arch of fabricated teeth screwed into 4-6 dental implants on each arch.  This is a solution for patients without teeth desiring a stable and esthetic replacement for a removable prosthesis.  The prosthesis can be made of acrylic or zirconia. The teeth remain in the patient's mouth which makes them feel more secure and lifelike.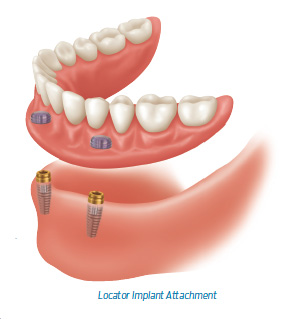 Hard Relines – Lab relines for dentures are recommended after several years for a more secure fit.  New acrylic is added to the dentures. An impression is taken in the morning and the denture is returned that afternoon.
Soft Relines – This type of reline adds soft material to the denture for a more comfortable fit.  This procedure is done at the dental office.
A partial denture is a removable dental appliance that helps restore the form and function by replacing one or several teeth.
The following are the types of partial dentures available:
Acrylic Metal Partials – These partial dentures are made from combination of metal and acrylic which gives them strength to improve chewing and speaking.
Flexible partials – These partials have no metal and are very esthetic.  These partials are made of a nylon material.
Temporary partial – These partials are made entirely of acrylic are used as a temporary appliance.
Partial dentures are an appropriate solution when the other teeth in your mouth are healthy.