Dental implants are an exceptional way to replace missing teeth. A titanium post is placed in the bone, then bone forms around the implant. Once this occurs a small connector post called an abutment is attached to the post to securely hold the new tooth. A crown is then attached to the abutment.
We also use dental implants under dentures and partials for a more secure prosthesis.
Schedule An Appointment Today!
To learn about dental implants in Idaho Falls, Idaho contact Dixon Dental Center to schedule an appointment.
We at Dixon Dental Center have a 3D imaging machine to help us determine the best outcome when treatment planning for the titanium post placement in the bone.  At times patients present with more complex conditions, we work with specialists in Idaho Falls to give you the best possible outcome for the final restoration.
We also do mini implants which are small diameter implants used under dentures or partials when patients have minimal bone.  They are placed into the bone and usually can be used immediately under a denture.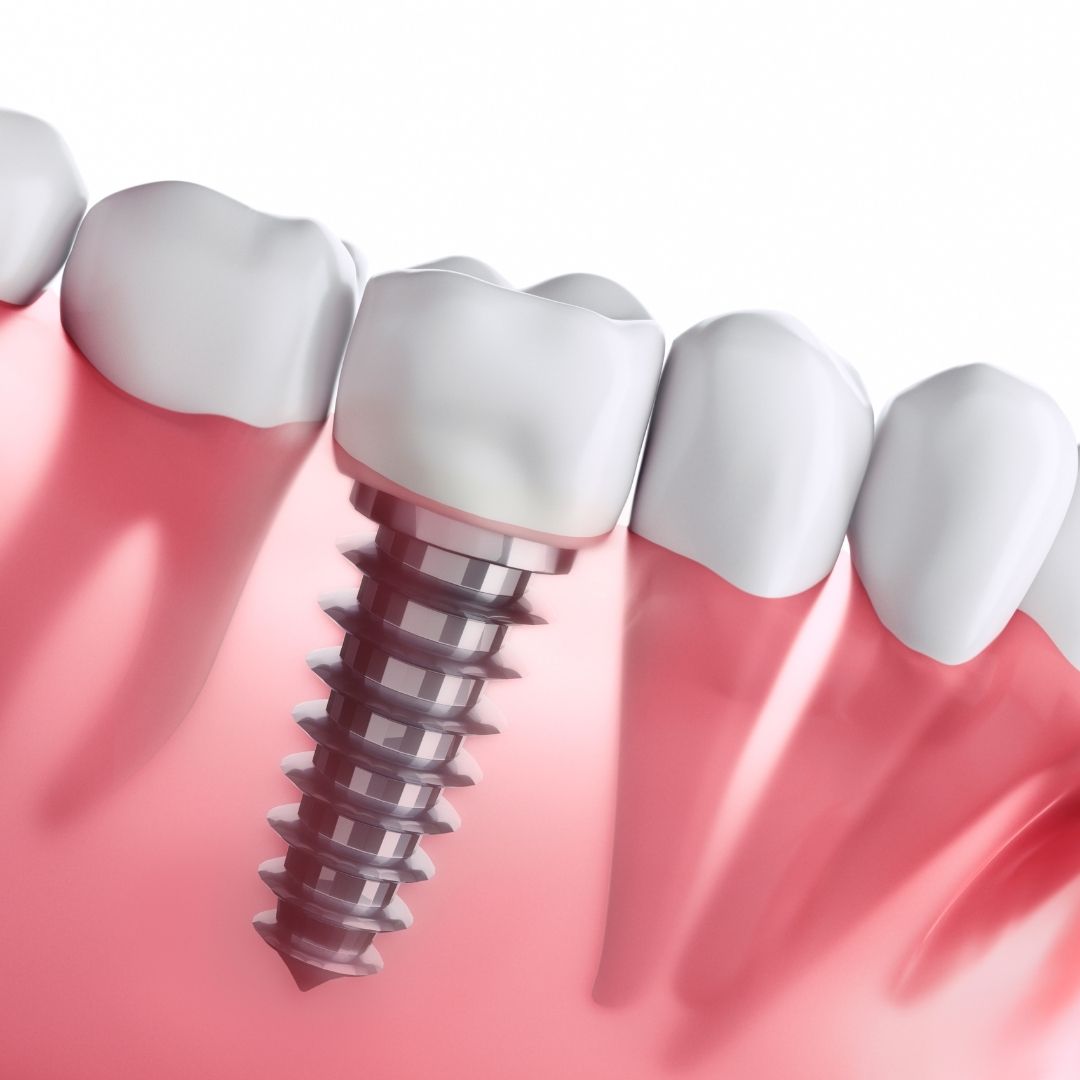 Reasons for dental implants:
Replace one or more missing teeth without affecting adjacent teeth.
Resolve joint pain or bite problems caused by teeth shifting into missing tooth space.
Restore a patient's confident smile.
Restore chewing, speech, and digestion.
Restore or enhance facial tissues.
Support a bridge or denture, making it more secure and comfortable.
What does getting dental implants involve?
The process of getting implants requires a number of visits over several months.
A Special 3D X-ray and impressions (molds) are taken of the jaw and teeth to determine bone, gum tissue, and spacing available for an implant.  While the area is numb, the implant will be surgically placed into the bone and allowed to heal.  
What to Expect After You Get a Dental Implant
After the implant has integrated and healed, the artificial restoration or teeth are made and fitted to the implant. 
You will receive care instructions when your treatment is completed.  Good oral hygiene and eating habits, alongside regular dental visits, will aid in the life of your new implant.